Hello Readers, Bloggers, and Awesome people!
So February is pretty much done - wow these months seem to be flying by. As you will see tomorrow in my February Re-Cap, I did not do to hot on my TBR, but I read a lot of shorter things

, so there is that.
I have been super busy at work, helping coordinate travel and visiting people to my office and as always last minute things that seem to jump up too. It gets frustrating. I work hard to keep my schedule and then people abuse that fact with all the things they need immediately

:/
Oh fun thing tho - Last week I mentioned I bought all those Princess Diaries books bc my library didn't have them - I talked to them and will be donating them when I am finished reading so that the library

will have the whole set :) That gives me warm fuzzies :)
I hope that all of YOU had a wonderful week

!
Monthly Re-

Cap: February 2016
Mont

hly TBR: March 2016
Recent Reads: The Screaming Staircase (Lockwood & Co. #1) by Jonathan Str

o

ud (MG)
Recent Reads: Saga Volume #1 by Brian Vaughan and Fiona Staples (GN

)
Recent Reads: Fortunately

, The Milk by Neil Gaiman (MG)
Books Received this Week
Library Haul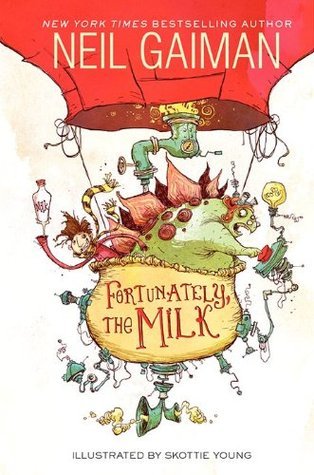 Fortunately, The Milk by Neil Gai

man
Valentine

Princess (Princess Diaries #7.75) by Meg Cabot
Have you missed anything lately

?