Hello Readers, Bloggers, and Awesome people!

What's Happening?!
How was your week ? Let me know in the comments.

Another week is gone, and boy was it a busy week! I had a bunch of baking to do for a work meeting, then we had the work Thanksgiving Potluck- so we made food for that and attended (so many people). To top the cake of activities, on Friday I went to see Mockingjay Part 1 with my mom and sister - we had a blast.
The weekend has been pretty low key, cleaning after all the cooking, relaxing, reading and we will be going over to dinner with my grandparents later today. I am excited to see them :)
How was your week? Did you see the new Hunger Games movie? What did you think?!
Giveaways Going on Now!!
GO ENTER!
Early Reader Review: Princess Ugg Volume 1 by Ted Naifeh (GN)
Review: The Walled City by Ryan Graudin (YA) - didn't finish it last week :/
Books Received this Week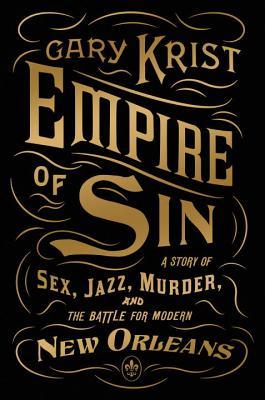 Empire of Sin: A Story of Sex, Jazz, Murder and the Balttle for Modern New Orlea

ns by Gary Krist

from the Blogging for Books program
Links go to Goodreads and/or Publisher Site.
Have you missed anything lately?
Review: Dreamwood by Heather Mackey (MG)
Early Reader Review: Princess Ugg #5 by Ted Naifeh (Comic)
Comment and leave me a link to your Round-up/ STS/ Weekly...anything post and I will happily stop by and say hello!