Her

e are some of the

Read-a-thon

Details
Borrowed from Caffeinated Book Revie

wer




Link-up (it is not necessary to link to goal post, just link to the account/blog you will be using)
Before or on November 8th post a goals post to your blog. If you do not have a blog, declare your intentions on social media and link to this page, then create a shelf on Goodreads with intended books) Be sure and link back to Caffeinated Reviewer. If you do not have a blog or Goodreads account and wish to participate you could use Instagram or Facebook. Contact me if unsure.

It might be a good idea to a friend, like or follow me on whatever social media site you use so we can see your progress. Just mention Ho-Ho-Ho so I can follow you back.

Grab the image and share! Tell your friends, post the image and link on social media using Twitter, Facebook, Pinterest, Tumblr, Google + or Instagram Be sure to include a link to this page, so others may join.

Participate in at least one challenge to be eligible for grand prize

Read/listen to as many Holiday or Winter themed books as you can. (Winter can be new years setting, snowstorm etc. If you are unsure contact me)

Tweet your progress using #hohohorat
Twitter Party! Tuesday, November 15, 2017, at 8:30 pm (EST) #hohohorat Come chat about the books you have read. There will be prizes.

Challenge schedule and Grand Prize widget will post on November 8th at/by 8 am (EST)

Read-a-thon starts on November 8th 12:o1 am (your time zone) and ends on November 15 at 11:59 pm (your time zone)

Challenges will be open from 8 am (EST) on the 8th and stay open until Nov 15th at 11:59 pm (EST)

Grand Prize Raffle will be open until November 16th at 11:59 pm (EST) to allow you to submit entries.

All winners of challenges and the grand prize will be notified by November 20th.
I am planning on reading...
Challenges Complete

d/Progress:
November 8th
Completed the Addicted to Happily Ever After Word Scramble

Instagram Challenge from

The Book Nympho

Day 1: TBR Pile for #hohohorat



Completed Lampshade Reader Holiday Story Prompt:

The Grinch sat on his mountain eating broken ornaments, used tinsel, and burnt out lights thrown away by the Whos. What he really wanted to be doing was building Gingerbread houses and visiting Santa. But NOOOOOO daddy Krampus wouldn't allow any Christmas cheer.

November 9th
Completed

Maureen's Book Blog, HoHoHo Readathon 2017 Jigsaw Challenge

Instagram Challenge from

The Book Nympho

Day 2: Current Read and a Snack for #hohohorat

Completed - Reviews by Martha Make a Holiday Sentence from Titles Mini Challenge

Sentence: The Girl Who Saved Christmas Wanted To Kill A Man Called Ove in a Shadow Bright and Burning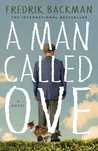 November 10th
Instagram Challenge from

The Book Nympho

Day 3: A Book with Holiday or Christmas in the Title #hohohorat
November 11th
Instagram Challenge from

The Book Nympho

Day 4: Mug and Current read #hohohorat
November 15th
Started and finished Baseball Bats for Christmas
Started and finished Hubble Bubble The Wacky Winter Wonderland
Started Christmas at Mistletoe Cove
Continued Christmas at Mistletoe Cove
Started and finished One Christmas Bear
Continued Christmas at Mistletoe Cove
Added books to the Pile: When Santa was a Baby and The Lighthouse Santa
Started and finished When Santa was a Baby
Stated The Lighthouse Santa

Continued

Christmas at Mistletoe Cove
Continued

Christmas at Mistletoe Cove
Finished

Christmas at Mistletoe Cove

Started The Girl Who Saved Christmas

Continued The Lighthouse Santa

Stated The Lighthouse Santa