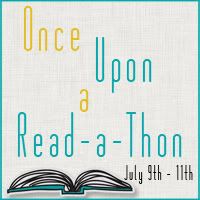 So... It was a crazy week, I had to bring my car to the shop, turns out the transmission was a bout to blow, so I had to sell what was left of it and find a new car ASAP, bc even though I was on Vacation...I still had to teach my classes. So a lot of reading time was wasted stressing the situation and figuring out what to do. Regardless I read 6 of the books I was going to and I plan on reading the remainder of the books from my Read-A-thon list Friday-Sunday :)
Oh..and I did get a new car, a very cute blue Fiat 500 sport.....Vrooooooom...
Books Read
Pages read: 1157 + kindle edition, no pages recorded on Goodreads
Total # of books finished:6
Total Mini Challenges completed: 6
Review for all of these coming soon....
Thanks to everyone that stopped by with wished of achieving my massive goal...alas I will rock it next year! I hope everyone had a great Read-A-Thon! Even more thanks to the ladies that hosted this awesome event!