Source: From the Author in exchange for an honest review this in no way alters my opinion or review.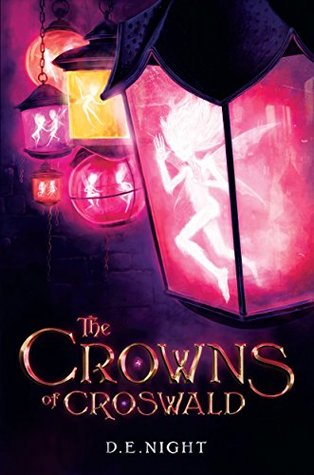 The Crowns of Croswald
Series:
The Crowns of Croswald #1

Publisher: Stories Untold Press
Publication Date: July 1, 2017
Format: Paperback ARC
Rating:
Goodreads Synopsis:
In Croswald, the only thing more powerful than dark magic is one secret…

For sixteen years Ivy Lovely has been hidden behind an enchanted boundary that separates the mundane from the magical. When Ivy crosses the border, her powers awaken. Curiosity leads her crashing through a series of adventures at the Halls of Ivy, a school where students learn to master their magical blood and the power of Croswald's mysterious gems. When Ivy's magic––and her life––is threatened by the Dark Queen, she scrambles to unearth her history and save Croswald before the truth is swept away forever.

Unboxing Video
Review:
A long while back I received an email about a promo package and if I wanted it, it would contain a book as well as other goodies and was blown away by the blurb and cover art so I said YES PLEASE. The Unboxing Video is above if you are interested in all the great things. I loved this experience, the box by itself was breathtaking and I was excited to get into the book but had other things I needed to get to first, then I fell into a reading slump and was useless.
I started the book and fell into it. It is a fantasy that has a gorgeous world built around a character named Ivy. It has a bit of a Harry Potter feel to it but it has more too. The story follows Ivy as she is pulled into a school where she is learning to be a recorder of magical things and the royals who also attend, have the magic. She learns a lot of wonderful new things and then discovers that there are a lot of secrets being kept by the Halls and weird things turn her school like into a whirlwind of mystery, discovery, and best of all, magic.
The world the author created and the characters are a lot of fun to read about. the world sucks you in and Ivy the main character is an underdog and I really like that. She isn't trying to hard, she accepts her circumstances and when she learns more about her past she doesn't get cocky or annoying. I am very interested to see when the series will lead me.