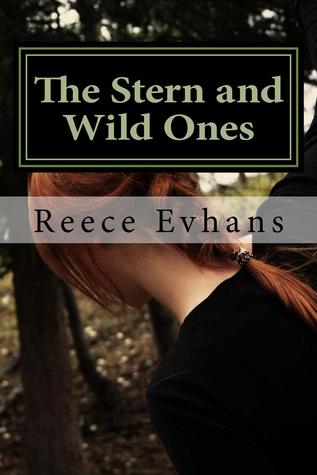 The Stern and Wild Ones by Reece Evhans
Series: Seeker Series #1
Publisher: CreateSpace
Publication Date: July 23, 2014
Format: ebook
Source:From the author for review. This in no way effects the below review or my opinion of the book.
Rating:
Goodreads Synopsis:
16 year-old Ally has always known about things—things she shouldn't really be able to know. Suddenly, she starts having terrifying visions about a former friend who is in desperate trouble. As her powers begin to develop, the adults in her life think she and her psychic abilities might hold the key to unraveling an ancient mystery.

Although she's psychic, she still a normal girl with normal problems, including her attraction to a mysterious boy with a troubled past. Jack may have been in trouble with the law, but Ally sees something in him worth fighting for.

Can this unlikely couple work together to find the answers to Ally's visions before someone gets killed? Can they possibly find love along the way?
Review:
The Stern and Wild Ones is a book about a girl who is becoming a Seer. Ally's family is a line of Seers of various types, some can find things, others have enhanced intuition and in Ally's case she can see visions, only these are not common in her lineage and she is having a hard time figuring out how to control them.

This was a very good read. There was romance and some conflict, but mostly it was just well paced. There was no super huge climax, which I think most people will have a hard time with but the overall story is put together very well.

Ally's character is so normal, except for the visions thing; she is kind of nerdy and not necessarily popular. She is kind hearted and trying to do the right thing and she gets embarrassed which is a great quality in a character. So many are just stubborn or forceful but she is a refreshing lead to follow.

The story is told from her point of view and she intersperses her thoughts and emotions with the actions that take place. It was a little strange to have her break the wall between character and reader but it worked well, and more often than not it led to funny happenings.

The romance of the story was very good as well, not that normal YA instalove but a relationship that is drawn out over months of the happenings in the book. Yes, the characters hit it off very well in the first chapter, but they are friends and it leads to more, which is also a nice change for a YA book.

Overall this was a great story. I feel like the characters grew and I liked the plot and romance that went along with it. I cannot wait for the next book in the series, this was a pleasant surprise.