Hello Readers, Bloggers, and Awesome people!
Giveaways Going on NOW!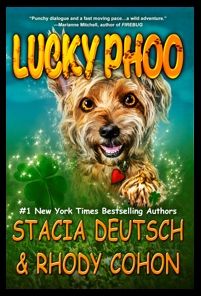 Click pic to be taken to the giveaway!
Others may be l
inked on the right sidebar :) check them out!
What's Happening?!
Coming up on the Blog...
Blog Blitz: Broken Fate by Cat Mann (NA)
Blog Tour: Exemeus by Folami and Abeni Morris (YA) + Giveaway :)
Interview and Review: Boe Peep: The Tale Revealed by Ericka Johnson (MG)
..possibly some other spontaneous stuff...
August ReCap -- So many!
Blog Tour: The Forgotten Ones by Laura Howard (YA)
What I got this we

ek...
EBooks
Sick
by Tom Leveen from Netgalley and Abrams for review

Why Kimba Saved the World by
Meg Welch Dendler from the author for review as received a paperback for a giveaway :)
Stryker by M.M. Wheezee from the Authors for review
Faery Tales & Nightmares by Melissa Marr -- Bought on Amazon for $1.99 on Friday :)
Comment and leave me a link to your Round-up post! Happy Reading!