Surrender (The Ferryman and the Flame #1) by Rhiannon Paille
Available Now!
Want to read an Excerpt? Visit my Blog Tour Post
My rating:
4 of 5 stars
Background:
Kaliel is trying to learn her place in adulthood, and to do that she must see the Great Oak for her prophecy. Upon doing so she eventually learns she is a Flame, or a weapon. All the while she is falling in love with a boy she only met once before her prophecy, a strange boy with two different colored eyes. She cannot get him out of her mind, the only problem is, that her prophecy has told her not to be with him.
Review:
I enjoyed this book but I also felt like it was very long-winded. I enjoyed the scenes with Kaliel and Pux (her childhood friend) and her experiences getting to know her destiny. I loved the elements of nature throughout the book, they were beautifully imagined and expressed.
Kaliel's love story was very nice and I was pressed to read more and more as she continued to find out more about the boy, but like I expressed, the book seemed long-winded, I felt there was a lot of information that as a reader I could have not read and would have been fine, and maybe even a few parts were I think the author left some important things out. That all being said, it is the first book in a series, so I imagine more will be explained as we go.
At the end, I became me interested not in Kaliel's story but the story of the Ferryman, and I am interested to see where that will take us.
Isn't this cover also super awesome... I will note, the cover is why I wanted to read this book.
Be aware: Some non-graphic sexual content.
Review Copy EBook from Netgalley and Coscom Entertainment (through CreateSpace)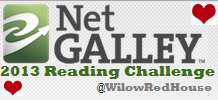 View all my reviews