Hello Readers, Bloggers, and Awesome people!

What's Happening?!
How was your week ? Let me know in the comments.


What a great week! So many reviews went up and I got some reading done. My TBR chart is looking great and right on track, which I am so happy about.

Work was better this week, not overly stressful but busy enough for the week to go by quickly. This weekend we are relaxing, it is snowing today (Saturday) and supposed to be cold again tomorrow - great reading under a blanket weather.

How was your week?
Recent Reads: Into That Forest by Louis Nowra (MG/YA)
Recent Reads: The Subtle Knife by Philip Pullman (MG)
Books Received this Week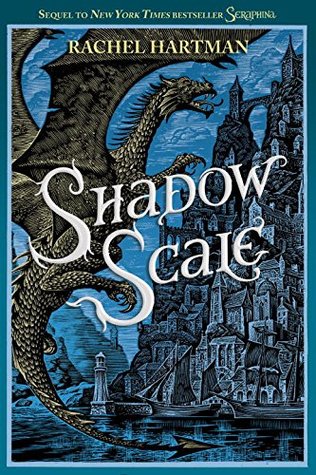 Shadow Scale (Seraphina #2) by Rachel Hartman from Netgalley and Random House
Links go to Goodreads and/or Publisher Site.
Have you missed anything lately?
Comment and leave me a link to your Round-up/ STS/ Weekly...anything post and I will happily stop by and say hello!