Hello Readers, Bloggers, and Awesome people!
This week flew by, can you believe it is only a week until Christmas day?! I can't I need to get my butt into gear.I still have a few gifts that I need to finish but they are projects so I can't just go out an buy something - that would have made things too easy

...
Work this week was both a pain and also kind of nice. I had 2 lunches one for a birthday and one as a holiday treat from my boss, so 2 afternoons were very low key. This upcoming week should be similar. We get out of work at noon on Thursday after a potluck and Tuesday we have another lunch but this time for a woman who is retiring - she is s

uch a sweetheart I am sad to see her go.
Anyhow... as for the blog and reading - I did get a bunch of reviews up which I am happy about and I did get some reading done - but mostly I listened to audiobooks. I am living them right now

(again).
Movie Monday: Fantastic Beasts and Where to Find Them

(I know I am late with this)
Discussion: Blog Events to Keep an Eye On
Books Received this Week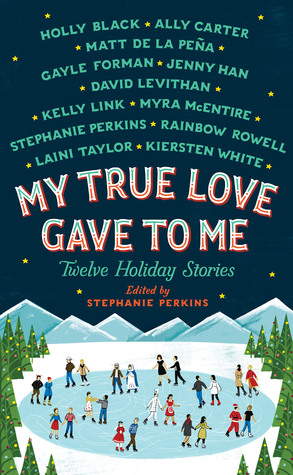 My True Love Gave to Me by Various (Audiobook

Download)
- Free- ish

-

after signing up for

emails
Have you missed anything lately?
Week of December

11

- December

17
Comment and leave me a link to your Round-up/ STS/ Weekly...anything, post and I will happily stop by and say hello!