Hello Readers, Bloggers, and Awesome people!
What's Happening?!
This week has been...pretty meh and on the verge of horrible. Work on Monday was super stressful and all of the things decided to go wrong the day I come back from vacation; then on Tuesday my glasses broke - yup, right down the middle; and the rest of the week continued like that :/ (at work at least - oh work why do you torment me so?!)
On the bright side, it was a warm sunny week and my veggie garden seems to be doing wonderful. AND my husband is the best, he really made sure that I was happy while home: helping around the house and being adorable
<3
I also finished a few books and got wonderful things in my inboxes too.


Giveaways Going on NOW!
$25 Amazon Card
Others may be linked on the right sidebar :) check them out!
Coming up on the Blog...
Early reader Review: Goodnight Football by Michael Dahl (Youth)
Recent Reads: Once Dead, Twice Shy by Kim Harrison (TBR Jar - June #2) (YA)
Waiting on Wednesday
Blitz: Bloomsbury Spark's 6-month Sparkiversary w/Giveaway!
Books This Week
Ebooks - A cat themed week it seems
I Was The Cat
by Paul Tobin and Benjamin Dewey from Oni press for review (Release Date: August 6, 2014) - I have already started reading this one and it is very clever...
Miss Fatty Cat's Revenge (Cats in the Mirror #3)
by Meg Welch Dendler from the author for review
(Release Date: September 12, 2014)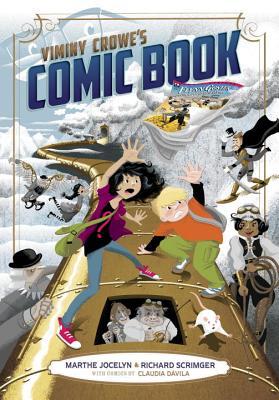 Viminy Crowe's Comic Book by Marthe Jocelyn & Richard Scrimger from Librarything Early Reviewer in exchange for an honest review. - Love the cover for this one and it looks like a fun read.
Covers go to Goodreads Pages
Have you missed anything lately?
Comment and leave me a link to your Round-up/ STS/ Weekly...anything post and I will happily stop by and say hello!
Happy Reading!