Hello Readers, Bloggers, and Awesome people!
What's Happening?!
Another week has past! Wow this year is sure flying by! How was your week? I am super excited because I am on VACATION for the next week and I need it, work has been super stressful these last few weeks and I need some sleep/read time.
Click pic/link to be taken to the giveaway!
Others may be linked on the right sidebar :) check them out!
Coming up on the Blog...
The only thing I have set to post is:
Early Reader Review: The Merciless by Danielle Vega (YA)

I hope to also post:
Recent Reads: The Abominables by Eva Ibbotson (MG)
Movie Review by Cecilia: The Fault in Our Stars

Books This Week
Ebooks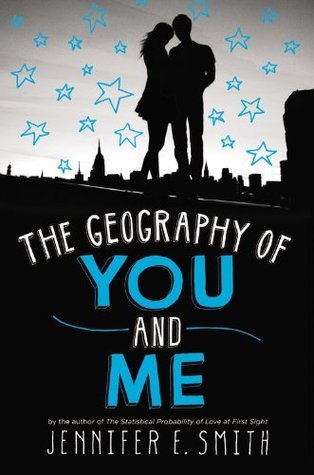 The Geography of You and Me
by Jennifer Smith from Netgalley and Little Brown Books/Poppy
Keeper by Ingrid Seymour for Blog Tour with Candace's Book Blog
Audiobooks
WARP: The Hangman's Revolution (WARP #2)
by Eoin Colfer - eAubiobook from Penguin Audio for review (Release Date: June 24, 2014)
Books
Evil Librarian
by Michelle Knudsen ARC from Armchair BEA and Candlewick Press as a prize :) (Release Date: Sept 2014) - Even my husband is excited to read this one (yay!)
Goodnight Football by Michael Dahl ARC from Armchair BEA and Capstone Young Readers as a prize :) (Release Date: July 1, 2014)
Covers go to Goodreads Pages
Comment and leave me a link to your Round-up/ STS/ Weekly...anything post and I will happily stop by and say hello!
Happy Reading!