Hello Readers, Bloggers, and Awesome people!
This week was about the norm for me. Slow at work because it is summer time and all I really did all week was chose and lay around after work. I got a few fun books this week and have still been reading a good amount which is great for both my sanity and the blog.
I also got a new side-gig, I guess that was different. I am going to blogging on the DailyUV. It is a website for my area. My blog over there is called Books & Brews. here is a link to the first post if you want to go read it: Books & Brews #1. There will be some overlap in the content but I am pairing adult drinks with books :)
This upcoming week all my posts are set and I am headed camping with the hubs and friends in Maine so there probably wont be a BTBP until I return later next Sunday. I hope to have a bunch of pics from the trip :)
Share about your week with me in the comments below!
Recent Reads: Tomorrow is Here but Today Is Here by Asaf Rozanes (Youth)
Let's Compare: Recent Read/ TV Show - The Vile Village by Lemony Snickett (MG)
Blog Blast w/ Giveaway: Dark Water by J.A. Armitage (YA)
Early Reader Review: Pop! by Jason Carter Eaton (Youth)
Blog Blast w/ Giveaway! The Girl with More than One Heart by Laura Geringer Bass (YA)
Books Received this Week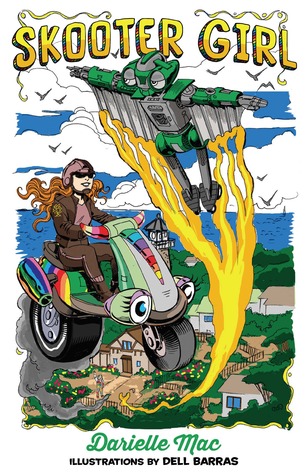 The Old Man by Sarah and Claude Dubois - From Librarything and Gecko Press in exchange for an honest review.
Dinner for Dinos by Ben Whitehouse - From Booklook Bloggers in exchange for an honest review.
Skooter Girl by Danielle Mac - From Dog Ear Publishing in exchange for an honest review.
Have you missed anything lately?
Week o

f

June 10

- June 16
Comment and leave me a link to your Round-up/ STS/ Weekly...anything, post and I will happily stop by and say hello!