Hello Readers, Bloggers, and Awesome people!
I completely forgot my Book Pile post last week :/ oh well, it has been a bit busy I guess. I have been working hard getting through books that have been sitting in my email for ages and I am making a dent, which feels so nice.
So how was your 4th of July (US ppl), we went camping for the night and had a blast, but I needed a re-coop day on Wednesday when we got home...
I also read SO many comics this weekend -catching up with Harley Quinn and I Hate Fairlyand so lots of those reviews coming:)
And another

self promotion: Use code SUMMERSAVER for 10% off winter gear at my Etsy shop, click on the image below to link over and see what is available. More will be added soon.
How was your week? Any book recommendations for me?
Recent Reads: In the Springtime Everything is New All Over Again by Esmerelda Q. Jones (Adult)
Recent Reads: The Treasure of Isian (Isian #1) by Serena Clarke (YA)
Early Reader Review: Suit your Selfie by Stephan Pastis (GN)
Recent Reads: Harley Quinn #20 by Jimmy Palmiotti and Amanda Connet (Comic)
Books Received this Week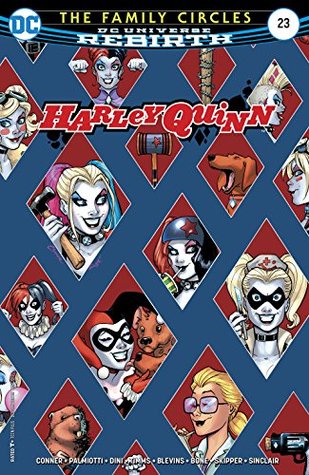 Have you missed anything lately?
Comment and leave me a link to your Round-up/ STS/ Weekly...anything, post and I will happily stop by and say hello!