Hello Readers, Bloggers, and Awesome people!
Happy Memorial Day everyone - I hope you are taking a quick moment to remember those we have lost in order to have our freedom.

A

nd enjoy any BBQs you are attending

.
This past week was busy at work - lots to do at the end of the term, tomorrow is the last day with presentations so next week should be slower but still wrapping up grading etc. w

ith the professors.
At home we are working on our living room - we painted the walls and we will be painiting the trim soon. But we bought some curtains at Kohl's this weekend - all on clear

a

nce so they were a steal (oh adult life how you make me laugh

- I am excited about curtains)
As far as reading goes, I hit a bit of a slump so I picked up some gr

ap

hic novels from the libr

ary

to help... still have to finish a book today if I am getting through my TBR ... we will see if I can do it!
I hope that all of YOU had a wonderful week

!
Giveaways on Cover2CoverBlog!
Coming up on the Blog...
May 20

16 Re-Cap
June TBR Pile
Recent Reads: Drowned City by Don Brown (G

N)
Recent Reads: The Blue Door by Christ

a

Kinde

(YA)
Books Received this Week
A Fi
erce and Subtle Poison by S
amantha Mabry
from Librarything Early Reviewers Progr

am

and Recorde

d Books
From the Library, I check

ed out

-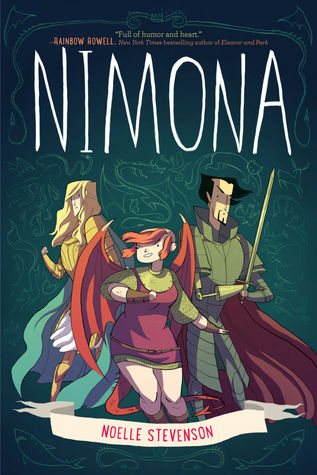 Nimona by Noelle Stevenson
Drowned City by Don B

rown
The Marr

ia

ge of Opposites by

Al

ice Hoffman - for book

club
Have you missed anything lately

?
Week of May

22

th-

28

th