How was your week ? Let me know in the comments.


So we got some more snow :) but we also had today, which was above freezing so it helped clear a lot of the ice/snow from our driveway.

In Blog news - I had a lot of things go up on the blog last week (Guest Posts, Interviews, Excerpts, Cover Reveals, Reviews) and I forgot a few things too (whoops) oh well, there is always this week :).

Work is crazy busy and I have to stay late a few times this week but I am hoping to still get some reading done.

How was your week?
Giveaways Going on NOW
Coming up on the Blog...
Recent Reads: Lola Going Green by Christine Pakkala (MG)
Recent Reads: Eliza Bluebell by A.J. York (MG)
Recent Reads: In Search of Lost Dragons by Elian Black'mor and Carine M (GN)
Early Reader Review: Toad Weather by Sandra Markle (MG/ Youth)
No Books Received this Week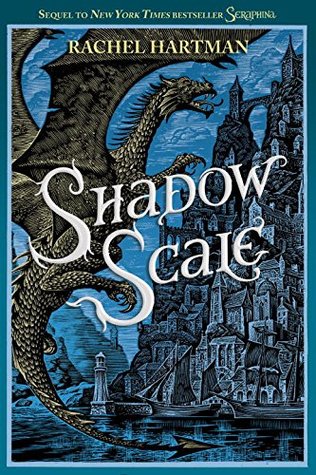 I picked up
Have you missed anything lately?
Comment and leave me a link to your Round-up/ STS/ Weekly...anything post and I will happily stop by and say hello!